About US
Find out more about the story behind Logros, our philosophy and how we can help others in the quest for achieving excellence.
.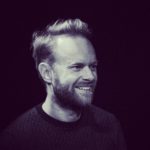 After graduating from University with an Economics degree, Logros founder Lee Dinsdale became a private client stockbroker for Brewin Dolphin – the largest UK private client stockbroker and in 2011 moved to Barclays Wealth and Investment Management to become a private banker.
Both roles provided investment and wealth management services on an advisory and discretionary basis for high net worth individuals, entrepreneurs, charities, trusts and pension funds.
During this period the turbulent and volatile stock-markets resulted in an interest in Behavioural Economics, NLP and Hypnotherapy leading to a broader understanding of purpose and what drives the motivation to achieve.
In 2014 Lee decided to leave the finance industry refocus his sense of purpose.
Lee began to work solely in the Not-For-Profit sector and became a Director of a local community radio station Unity Radio broadcasts across Greater Manchester and delivers creative, engaging programmes for hard to reach and vulnerable young people.
These programmes aim to create transformational changes in young people by improving wellbeing, focusing on closing the gap on core human needs such as feelings of safety, recognition, belonging and capability.
This improvement in wellbeing results in meaningful outcomes for both the young person and a range of other beneficiaries.
Being a Director of a business has provided Lee with an all round exposure and empathy to the real daily challenges that business owner's face.
Helping businesses and individuals grow and sustain their business enhancing revenue, Lee has set up Logros – Achieving Excellence.
Our Philosophy
Logros has been founded on the principals of…
Knowing what you want
Taking action
Noticing the results
Flexibility if its not working
Being in the best possible state physically, mentally and emotionally.
GET IN TOUCH
Take your first steps to Achieving Excellence with Logros. Call or email us for more details.